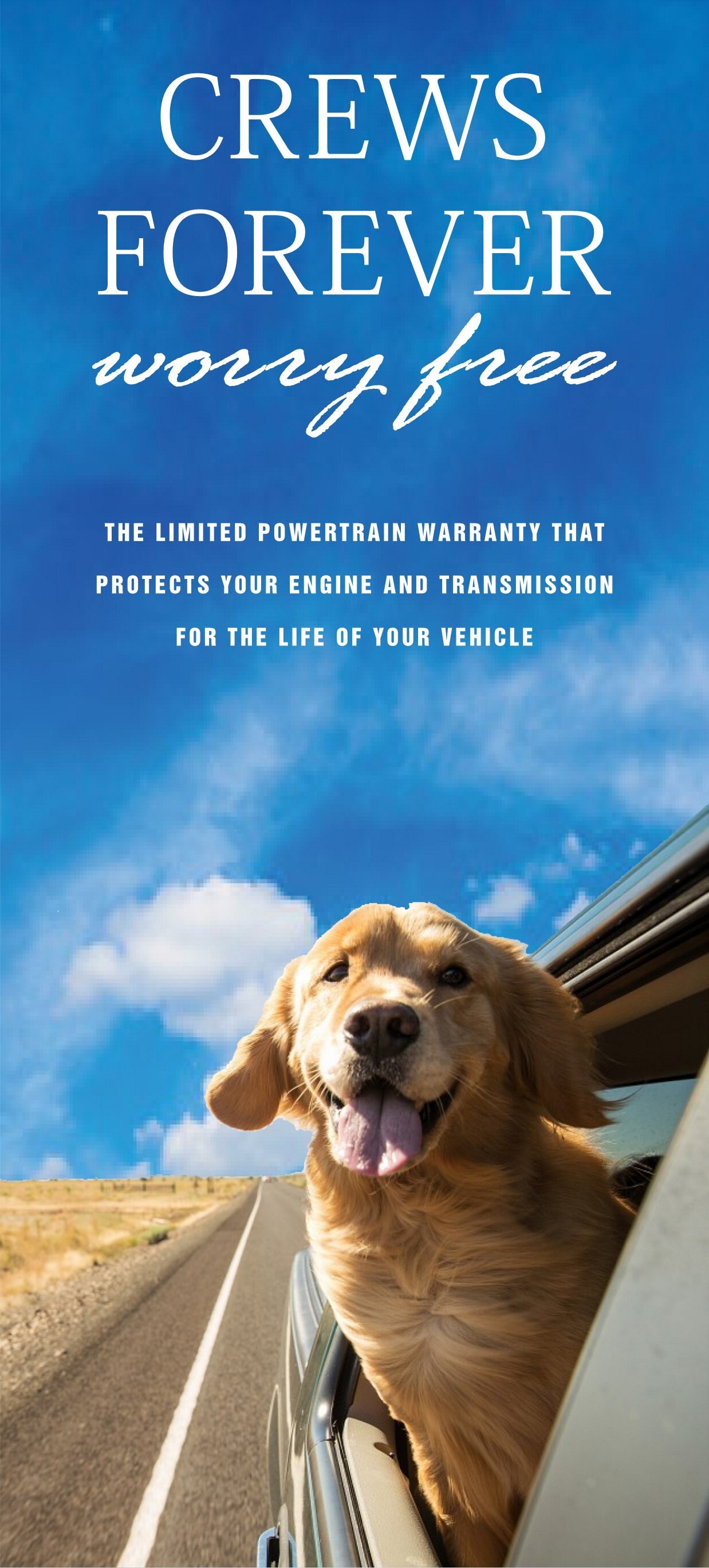 Lifetime Powertrain Protection
That's right...Forever!
Available on all eligible used vehicles under 100,000 miles
Coverage begins immediately and runs as long as you own the vehicle
Additional protection available specifically designed to "wrap around" this exclusive coverage
Covers ALL internally lubricated parts within the engine and transmission (excludes seals and gaskets).
Engine: Cylinder block and cylinder head and all internally lubricated parts, turbocharger, supercharger, harmonic balancer, timing gear, chain and belt, timing cover, intake and exhaust manifolds, valve covers, oil pan, and engine mounts.
Transmission: Transmission case and all internally lubricated parts, torque converter, flywheel / flex plate, vacuum modulator and transmission mounts.
See contract for details

How Can We Help?
* Indicates a required field